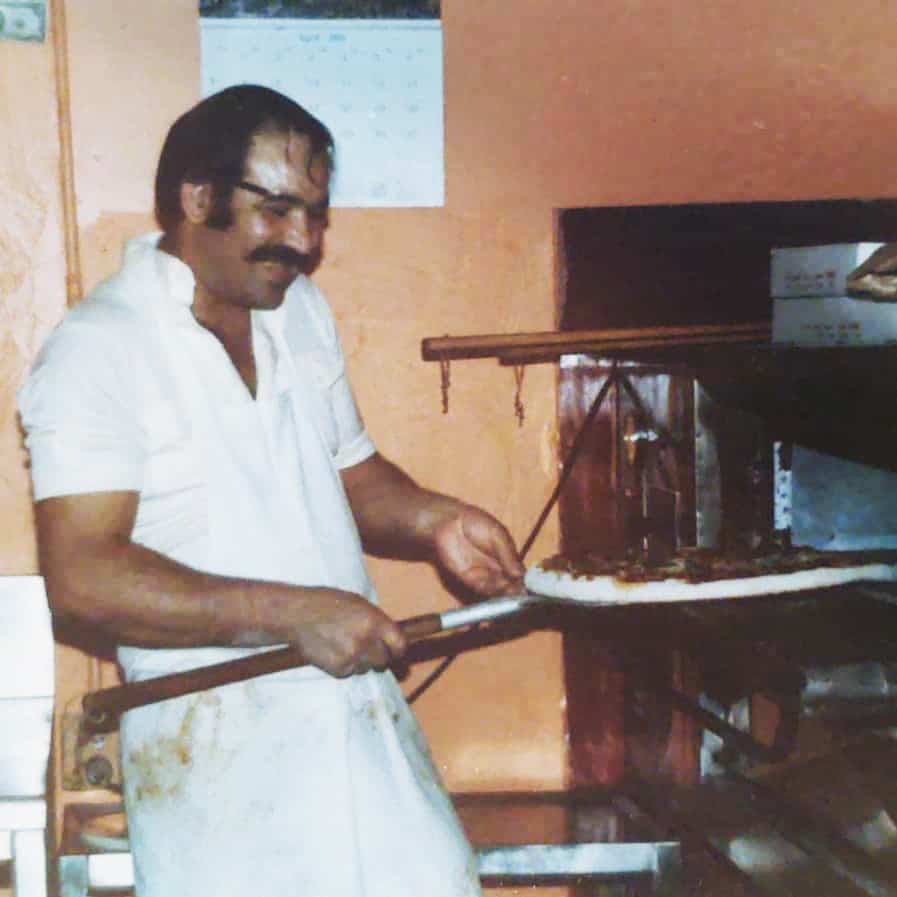 In 1983
Joe and Maria Santos decided to move to Florida with their 2 young children Mark and Lillian. Little did they know the impact this would have on the rest of their lives. After finding a home they needed new jobs, and this is where Paulo's comes in. On Central Avenue and 66th street there was a shopping center owned by Rent All City. Ruta's bakery was on the corner with Paulo's Pizza & Subs in between. Paulo's was being run by the son of the baker but was struggling. Joe and Maria made the decision to step in and take over.
The first year wasn't kind to the Santos family as they established their place in the community. A few months after Joe and Maria took over, Ed Giddey applied for a job and would become a valuable member of the Paulo's family and has been with us ever since. Joe and Maria struggled to make ends meet during that year and had all but decided to give up. That's when things started to change. After that first year, the business started to increase. Paulo's started making pizzas for multiple local schools including Shorecrest and St. Jude's.
In 2006 Paulo's moved a few blocks down the road. We went from a "hole in the wall" with seating for 5 couples to now having seating for 60 and a kitchen three times the size. The menu expanded some and we continued to thrive. We currently still have people come in thinking we shut down when we had in fact just moved.
Joe and Maria have worked hard to build their dream of a family -owned restaurant, often bringing their children to the restaurant with them to learn and work together. Mark has been working at Paulo's since about age 12 and has even come up with some of his own recipes over the years.
In 2020, Joe and Maria finally decided to enjoy some well-deserved relaxation time and stepped down selling the business to their son Mark. Now ready for the spotlight he looks to take Paulo's to new heights and make his parents proud. Mark and his wife have three children and their 13-year-old daughter is already talking about wanting to come into the restaurant to help out, carrying on the legacy Joe and Maria worked so hard to build all those years ago.
Through the years we've had plenty of ups and downs like most places have. We've seen businesses come and go. Have seen customers have kids and now their kids are coming in to see us with kids of their own. Throughout it all we've tried to maintain a level of consistency and quality that has kept Paulo's as a member of the community since 1983.